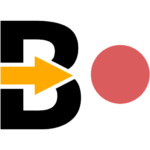 Welcome to a spine-tingling, code-infested Halloween special episode of "The Breakpoint Show"! Join us as we embark on a hair-raising journey into the darkest corners of technology, where we confront the tech that haunts our nightmares and contemplate what we'd "murder" and reanimate for a brighter tech future.
In this chilling episode, we don our lab coats and wield our metaphorical "Frankenstein" tools to discuss the aspects of technology that desperately need reanimation. From outdated programming languages that refuse to die to legacy systems that haunt IT departments, we'll identify the tech horrors that keep developers up at night.
But we won't stop at mere spookiness – we'll also explore the creative and innovative ways to bring new life to these "undead" technologies. It's a Halloween resurrection like no other, where we'll discuss modernization strategies, migration plans, and the tools and best practices needed to breathe fresh life into the most terrifying tech monsters.
Join us for a ghoulishly good time as we navigate the eerie world of technology in this special Halloween episode of "The Breakpoint Show." Whether you're a tech enthusiast, a developer, or just curious about the dark side of technology, this episode promises to be a wickedly fun and enlightening experience.
Take advantage of this fright night extravaganza as we confront our tech fears and explore the possibilities of resurrection. Tune in to "The Breakpoint Show" for a Halloween special that will send shivers down your code!