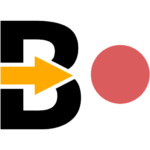 Welcome to the sixth episode of "The Breakpoint Show"! In this exciting installment, we're breaking down the walls of the .NET ecosystem and venturing into the vast landscape of software development tools, ideas, and innovations from other communities. Join us as we explore the wealth of knowledge and inspiration that lies beyond our familiar .NET boundaries, all of which can give .NET developers a unique advantage.
In this episode, we're on a quest to uncover the hidden gems from various tech communities that can supercharge your skills as a .NET developer. From Python to JavaScript and beyond, we'll explore the innovative tools, libraries, and practices that have the potential to revolutionize your .NET projects.
Discover how borrowing concepts from other languages and ecosystems can breathe fresh life into your .NET development journey. We'll delve into topics such as game development, the world of kotlin, and the fascinating universe of distributed computing. Learn how these ideas and technologies can seamlessly integrate with your .NET projects to boost performance, scalability, and agility.
We'll also explore the power of cross-pollination between different tech communities. From adopting Agile and DevOps practices to embracing modern frontend frameworks, we'll discuss how these diverse influences can enhance your software development processes and outcomes.
Whether you're a .NET enthusiast looking to expand your horizons or a seasoned polyglot developer, this episode promises to be a captivating exploration of the broader software development landscape. Join us on "The Breakpoint Show" as we uncover the software development tools, ideas, and innovations that can give .NET developers a unique edge.
Don't miss this opportunity to broaden your perspective, learn from other communities, and harness the best ideas and practices from across the tech world. Tune in to "The Breakpoint Show" and let's break new ground in software development together!