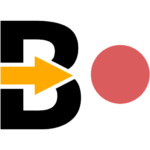 Welcome to another captivating episode of "The Breakpoint Show"! In our third installment, we're diving deep into the world of professional growth and development. Join us as we uncover a treasure trove of invaluable tips and tricks that will elevate your skills and supercharge your career in the ever-evolving realm of technology.
In this episode, we're pulling back the curtain on three game-changing strategies that can take your journey in the developer world to new heights. First up, we're exploring the power of blogging. Discover how sharing your insights, challenges, and triumphs through blogging can solidify your understanding and establish your presence in the developer community. We'll share proven techniques to start and maintain a compelling tech blog that resonates with both beginners and seasoned professionals.

Next, we'll show you the art of embedding yourself into the developer community. Learn how to engage in meaningful conversations, seek help when needed, and offer your expertise to those seeking answers.

And that's not all – we're unveiling the secret to finding the right mentors and allies in your journey. Navigating the vast landscape of technology can be daunting, but with the right guidance, the path becomes clearer. We'll share strategies to identify potential mentors, approach them effectively, and foster mentor-mentee relationships that are mutually rewarding.

Whether you're a fresh face in the tech industry or a seasoned pro looking to stay on the cutting edge, this episode promises to be a goldmine of insights that can transform your career trajectory. Tune in to "The Breakpoint Show" as we equip you with the tools you need to blog your way to recognition, weave yourself into the fabric of the developer community, and find invaluable mentors to light your path.

Don't miss out on this opportunity to turbocharge your professional journey – join us on "The Breakpoint Show," and let's break barriers together!
Show Notes