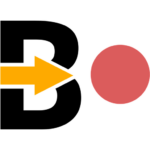 Welcome to the first episode of our exciting new podcast, "The Breakpoint Podcast"! Join us as we dive deep into the dynamic world of software development, exploring the cutting-edge technologies that shape the digital landscape.
In this inaugural episode, we're thrilled to explore the powerful combination of Microsoft's Blazor United and .NET 8 Preview 6. Blazor United has improved web development, allowing developers to create interactive, high-performance web applications using C# and .NET, a language and framework they already know and love. With the latest Preview 6 release, we'll uncover the newest features and improvements that empower developers to build modern web applications with unprecedented ease.
But that's not all! We also have an exciting alternative approach for web application development using HTMX. This emerging technology enables developers to enhance their web pages with minimal JavaScript, making the development process more accessible and intuitive. We'll explore the key concepts of HTMX and discuss its advantages, use cases, and potential impact on the future of web development.
Whether you're an experienced web developer or just starting your journey, this episode promises to be a captivating exploration of the latest trends and advancements in the web development space. Join us as we unlock the secrets of Blazor United in .NET 8 Preview 6 and the revolutionary potential of HTMX.
Tune in now and get ready to unleash the full potential of web development with " The Breakpoint Podcast"!